About
Hi I'm Jim with VacationIdeasGuide.com. Thanks for visiting my site. The goal of this site is to give you ideas on where to go on your next vacation. I love traveling and always look forward to my next trip.
I live in North Carolina. I have visited 46 states in the United States and am only missing North Dakota, South Dakota, Maine and Hawaii. I have lived in New York, Virginia, Texas, (Tokyo, Japan), Tennessee, North Carolina, Washington DC and Arizona. I like mountain biking, hiking, backpacking, and car camping. I have visited countless National Forests and 28 of our 58 National Parks. In addition to traveling around our great United States I have also been to Mexico, Canada, United Kingdom, France, Italy, Greece, Nepal, China, Japan, New Zealand, and South Korea. Thanks for visiting my site and hope it gives you some ideas for having a Great Vacation. If you have any comments, or suggestions please email me at jim at vacationideasguide dot com. I did that to avoid spam robots.
Another way to look at it is jim@example.com and substitute vacationideasguide for example.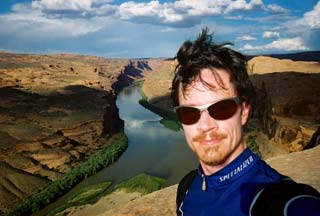 Colorado River next to Moab Slickrock Trail ©Jim Roth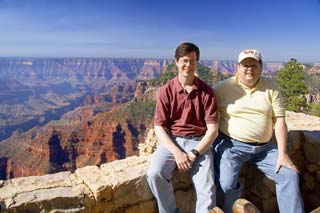 Grand Canyon North Rim with Brother ©Jim Roth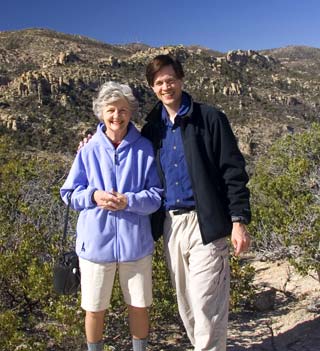 Windy Point Mount Lemmon Tucson with Mother ©Jim Roth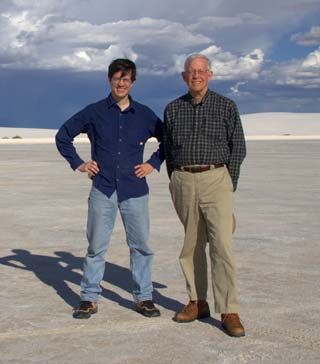 White Sands National Monument with Dad ©Jim Roth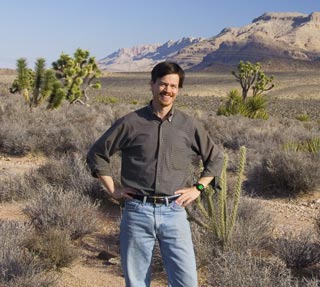 Grand Wash Cliffs Grand Canyon Western End ©Jim Roth